Submitted by Tyler Durden on 06/03/2014
Moments ago a massive explosion, accompanied by a raging fire seen from miles away, occurred at a Shell Oil production plant in Moerdijk, Netherlands, reports the Omroep Brabant. Two "enormously loud bangs" were reported by bystanders. Bystanders reported a pink flash of light followed by flames that were meters high. According to a Dutch reporter, the explosion shook the neighborhood houses as if an earthquake occurred. Marieke van Wijk of the Safety Mid and West Brabant reports that the fire occurred during an exchange of services.
"The blaze is pretty intense and the smoke goes straight up. Hazardous substances are igniting high in the air. "Stay at least always the smoke," adds the municipality of Moerdijk.
No evacuation of local residents has been ordered so hopefully the damage is contained.
This is what the facility looked like before the accident: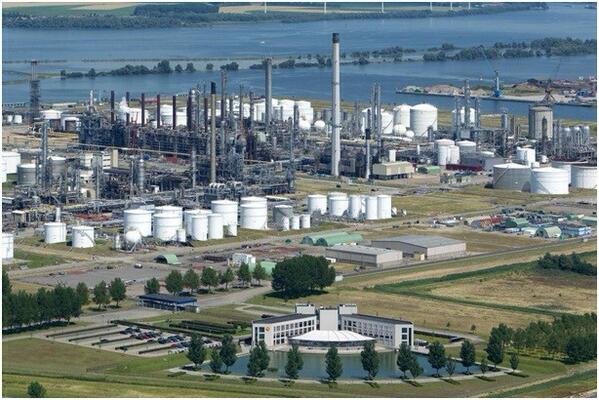 A picture of Shell Moerdijk before the accident. 5:25 PM – 3 Jun 2014
And this is what it looks like right now:

brand moerdijk 3 6 2014
Brand shell moerdijk 3/6/2014
Uploaded on Jan 5, 2011
MOERDIJK – Na uren te hebben geblust heeft de brandweer het vuur bij chemiebedrijf Chemie-Pack in Moerdijk in de nacht van woensdag op donderdag onder controle gekregen. De brand zorgde vooral in de avond voor grote overlast in de wijde omgeving van Moerdijk.
Grote Brand Moerdijk RTL NIEUWS 05-01-2011
peter bolderheij @bolderheijFollow
Foto van 1 van de 2 ontploffingen #strijen #moerdijk #brand #shell 5:57 PM – 3 Jun 2014
Dat is flink schrikken. Foto (van foto) vanuit tuin van 2e explosie. #moerdijk #explosie 5:21 PM – 3 Jun 2014
Daar gaan de #spruitjes #strijen #brand #moerdijk #shell 5:46 PM – 3 Jun 2014
RT @Korsmitje: Explosie shell 5:05 PM – 3 Jun 2014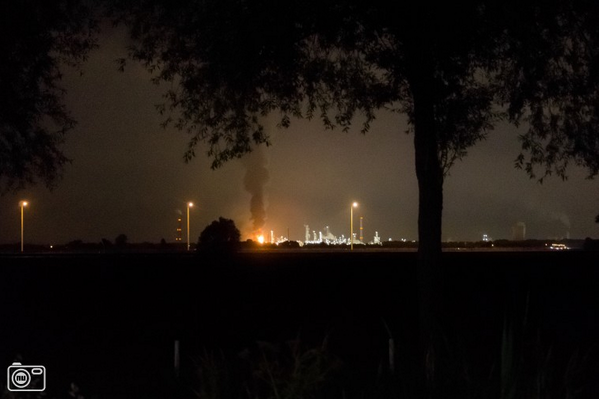 …
Peter Nut
@nipped
Follow
According to @nbbrk the entire production site is in flames. #shell #moerdijk
…
Bram Talman
@multesimus
Follow
Some facts about #Shell #Moerdijk: area: 320hectaresl; 750 employees; refining: gas oil, nafta and lpg. Prod cap. 4.5Kton/yr
…
The Dutch Brabant, which has a live blog covering the disaster, will webcast a live pressconference at 1am local time at the following link.
http://www.zerohedge.com/news/2014-06-03/massive-explosion-rocks-shell-oil-production-plant-netherlands
…
"G4S will continue to provide manned security and fire and safety services to Shell, as well as additional integrated reception and security services."
http://www.g4s.com/en/Media%20Centre/News/2013/09/04/G4S%20and%20Shell%20join%20forces%20as%20part%20of%20new%20global%20deal/
…
Spot the Royal Houses/Rothchild agent:
http://www.g4s.com/en/Who%20we%20are/Our%20people/Group%20board%20profiles/
I claim Mark Seligman as the agent on the non-executive board. (there's always an agent on the big boards)
…
This Anglo-Dutch company has been owned by the Anglo-Dutch Royal Houses, their aristocratic financial advisors, and business "adventurers" since Billy III signed their Royal Charter (diviing up the spoils) – We're told that the "Royal Dutch Petroleum Company was a Dutch company founded in 1890 by Jean Baptiste August Kessler, along with Henri Deterding and Texaco, when a Royal charter was granted by King William III of the Netherlands to a small oil exploration and production company known as "Royal Dutch Company for the Working of Petroleum Wells in the Dutch Indies."" King Billy also signed a Royal Charter for the Central Bank of England in 1694 – a few decades arlier he signed one for the Central Bank of Amsterdam). Shell's headquarters is in the Hague where King Billy was born – licensing is Anglo. These people just change the name(s) of their corporations but they're the same people w/ the same plan – in a different era.
Will Queen Beatrix scurry back from her Bilderberg meeting? Or before she leaves will herself and the Central Bankstas view it as a drain on their money source, and plan an increase in their criminal QE enterprise?
Did a Russian aircraft happen to be seen in the area?