Submitted by IWB, on December 15th, 2014
Belgium hostage drama: Police standoff as 'four armed men take hostage in apartment building'
Four armed men have reportedly taken a hostage leading to a tense standoff with police at an apartment building in Belgium.
Around 30 special police have been called out to the developing situation in Ghent, a city in the north west of the country, this morning.
The Belgium hostage situation comes as the police in Australia continue to deal with a standoff with a suspected gunman in Syndey, who is holding a number of hostages inside a cafe. Follow live coverage of the Sydney siege here.
http://www.mirror.co.uk/news/world-news/belgium-hostage-drama-police-standoff-4813051
Ghent Belgium … 4 armed men raided appartement… Possibly hostage. … Special Police deployed… …Updates : helicopter scanning building..
Google translate :dutch to English
Four armed men this morning raided an apartment in Ghent. This was reported to the police. Possibly someone hostage….
Police have set up a safety zone.
The raid happened this morning in an apartment at the Pilorijnstraat, near the Dampoort. "Four armed men invaded an apartment building," said spokesman Mugica Gonzalez. "They are in the building, but it is not clear what happens inside. We have established a safety zone and asked residents to stay indoors for their own safety. For now, no one evacuated."
special Intervention
The police are massive site. The local police have deployed some thirty men. The Federal Police has now taken the lead and also the Special Assistance Team is now on site.
There is information that a hostage might be busy, so we err on the side of caution, "said Filip Rasschaert police chief of the local police.
Several members of the special units of the Federal Police are preparing for the moment, but it is not yet clear whether they will also be deployed. The helicopter of the Federal Police provides air support and the area is fully utilized.
Waiting on More
http://www.hln.be/hln/nl/957/Binnenland/article/detail/2152435/2014/12/15/Gewapende-mannen-vallen-Gents-appartement-binnen.dhtml
another pic ( same story)
waiting on further info… possible hostage…
http://www.nieuwsblad.be/cnt/dmf20141215_01429835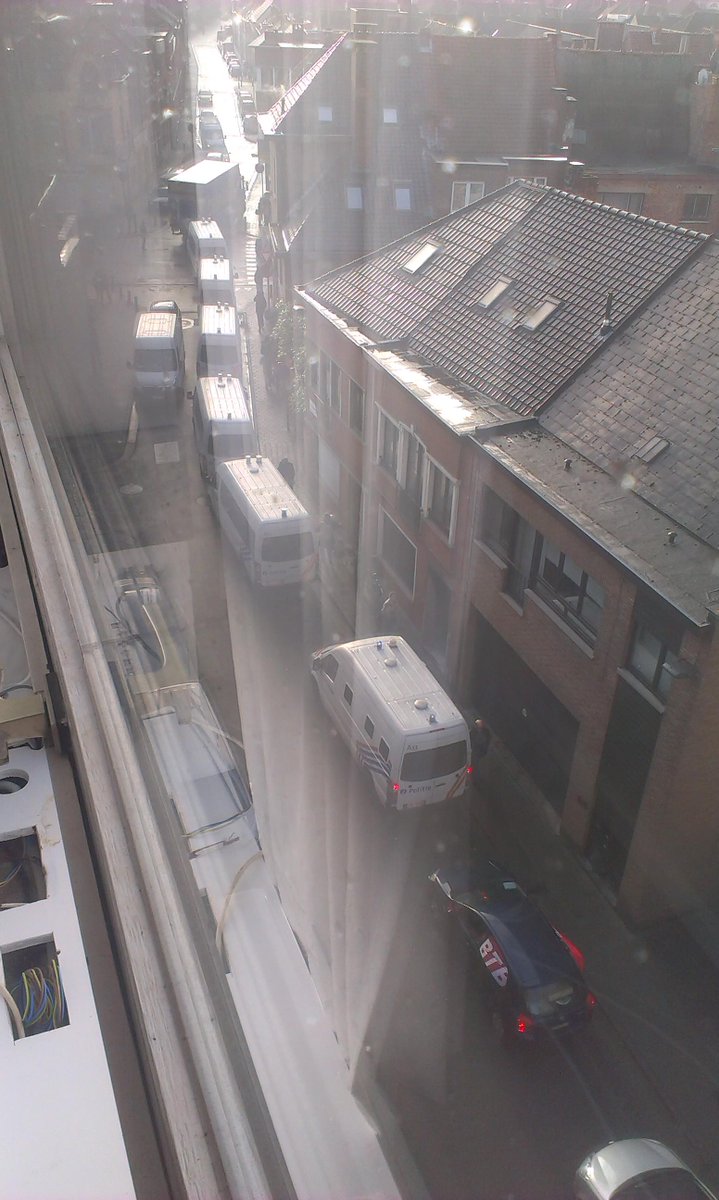 intervention police blockade pic
Read more at http://investmentwatchblog.com/breaking-terror-situation-in-ghent-belgium-now/#SGzd4yT5A2FoXeGJ.99
A copycat?